So, for a lovely friend's birthday, I made her jewelry. I don't have a photograph of her wearing said loveliness, but I DO have a photograph I took of it right after it was made. It involves a semi-nude chest.
Be afraid. Be very, very afraid!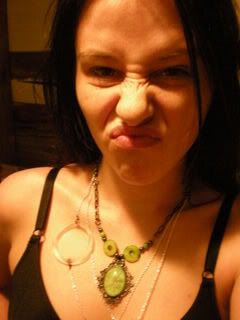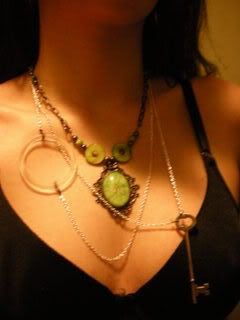 I'm not sure why I decided it'd be a good idea to take photos of this without a shirt on, but as they are the only photos in existence, there you go. But really, what better backdrop for a multilayered necklace than a semi-bare chest? Let's just pretend I'm wearing a very slinky, VERY low-cut little black dress, k?