I just got off work, and I'm totally exhausted.
BUT! Listen up: I'll be DJing alongside MARTIN FUCKING ADKINS. Yes, you heard me. Martin Adkins, of Ministry and Pigface fame, will be occupying the same dj both as yours truly. We will be leading dance floors into gritty, dirty, raunchy boot pounding bliss. It will be absolutely glorious.
In other news!
I'm randomly trolling through my photobucket, and I found this photograph of myself: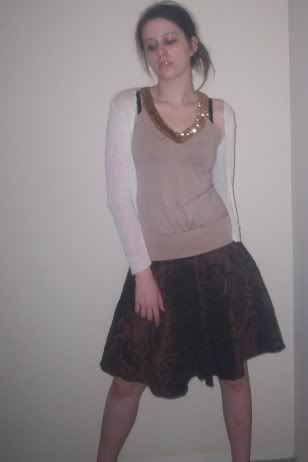 I was trying to sell this stuff to fund my I REALLY DON'T WANNA GO TO JAIL fund, but
holyshit I look weird.
As in, emaciated high-dollar socialite weird. As in, my bitch ass can sneak in to any red carpet party and cause a fucking ruckus weird. As in,
who the fuck is that person?!
weird.
Considering the fact that my brain is far too fried to post anything in this blog of actual worth, I'm going to give you a rambling tour of my photobucket. Like all great (i.e. ridiculous) chronologies, we're going to start from the last page onward. Because that's just how I roll.
Year one of drag. This is the first time I ever strapped my tits down on camera. It was a photo project a friend and I were working on, showing the transition between girl and boy. There are more photos, but this one is the gem.
Again, year one. This is a rather iconic photo of Aleksandr. It's low quality, and not a great shot, but even at that point in my performance evolution, I think it shows a fair amount of bravado and hypertheatrics.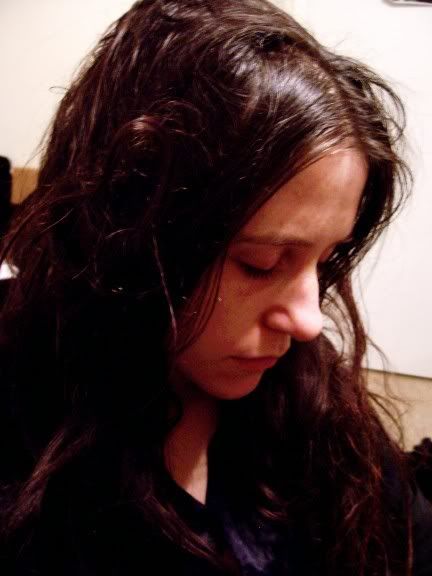 Everyone's got one. Don't lie.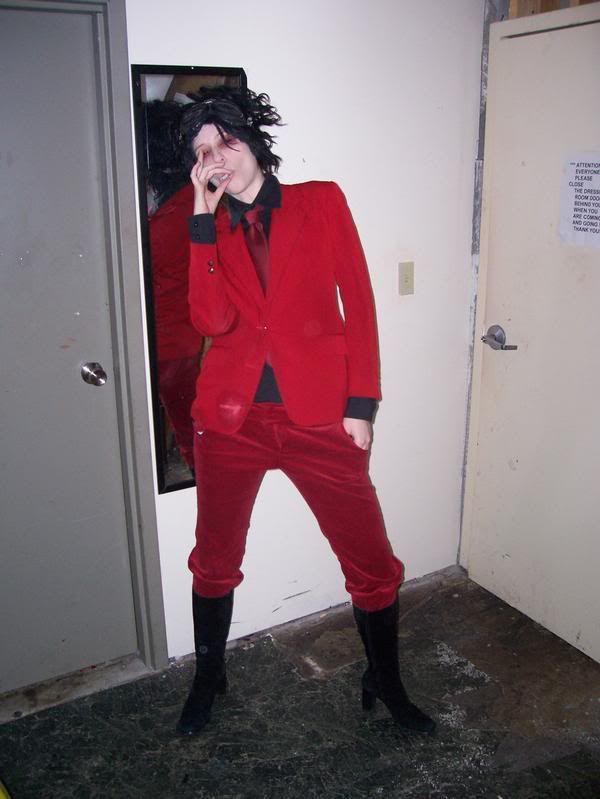 The second evolution of Aleksandr. More balls, more bravado, more makeup, more androgyny. I've been told that, in this suit, I am "the devil's lawyer." It was Valentine's day. I prowled the campus causing havoc. I figure, if anything, I wouldn't be the devil's lawyer, I'd be the devil's fire-under-the-ass.
Cocaine shoot. My friend wants to be a photographer. She wanted to do a shoot. I was all about it. The blood on my face is actually tattoo ink. Totally doesn't look like me, but whatever.
Oh hai, I'm a strange looking high-fashion model. OH WAIT. I'm Oscar Wilde. OH WAIT!! Identity crisis OH NOES. In this photo, I was on my way to a shoot, and asking a friend for advice. This photo also got me in a lot of trouble later on, but that's a story for another day.
Right.
So, there's my photobucket. I skipped over the random images of bright glaring things, grafitti, street signs, comics, and vhs cover jackets of nunsploitation films (if you haven't taken an internet look at the, YOU SHOULD). But there you go. A history of me in film.
There are more recent photos of me (that last photograph is about, eh, two years old), but they're already on here. SALUTE.
To quote the man beside me, "would you like to be in a cubicle somewhere, just typing away..?"
Because apparently, being on a machine means being in a cubicle.